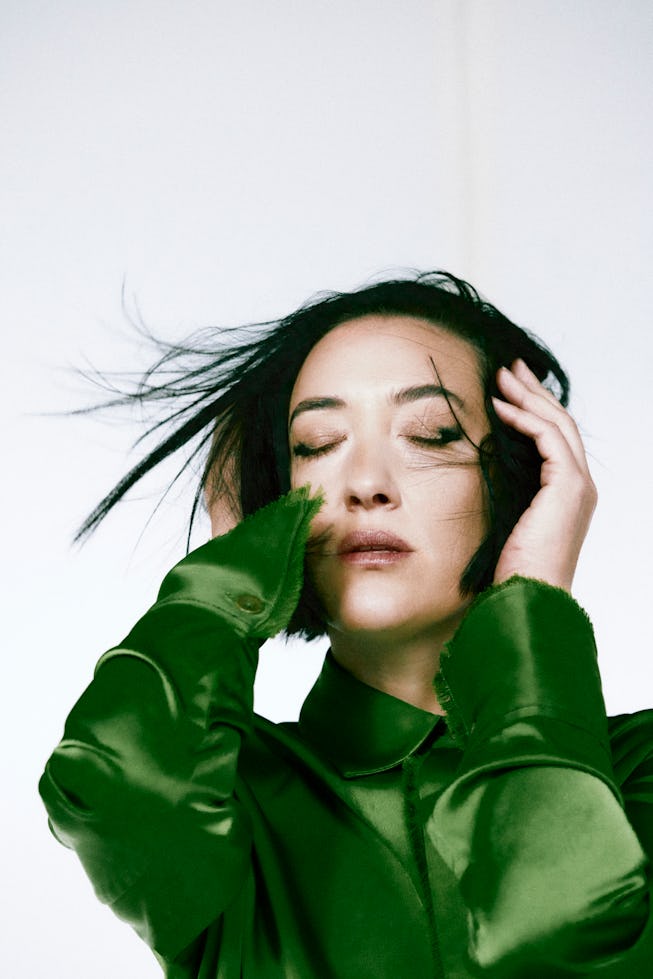 Andrew Arthur
DJ Mia Moretti's "Tambor" Is An Ancestral Club Banger
The renowned DJ shares the first single off her forthcoming EP on NYLON.
Mia Moretti has been DJing for almost 20 years. But while she's been opening for people like Steve Aoki and Aviici or helming clubs on the strips of Las Vegas and Sunset Boulevard, all this time, she's been doing something else: finding her voice. Now, the prolific DJ is finally making her own music.
Today, Moretti premieres "Tambor," the first single off her forthcoming debut dance EP, Tambor, featuring samples and original recordings from Afro-Colombian artists Totó la Momposina and Petrona Martínez. Though "Tambor" is the first release from Tambor, it marks Moretti's third single release this year. In June, she released "You & Me" and "Sweet Juju," which remixed the South African singer Letta Mbulu's sweet, soulful 1983 song by adding extensive percussion and crowd sounds to amp up the party.
Moretti finished the album in Colombia earlier this year before diving back into her jam-packed DJ schedule, which included performing at The Barbie Movie premiere in July, as well as at NYLON's New York Fashion Week party in September.
And it turns out, Moretti's own sound is as propulsive, energizing, and honest-to-god fun as her DJ sets. "Tambor," which translates to "drum" in Spanish, is a relentless club banger with rich, Afro-Colombian roots. The track begins with the voice of La Momposina, the legendary Colombian vocalist who retired last year at the age of 82. Combined with relentless percussion and a single singing trumpet, it's the kind of song that makes you forget what time of the night is; all you know is that you want to remain on the dance floor.
"I definitely considered making music at previous parts of my career, but I never felt it inside of me like I do now. I'm at a different stage of my life," Moretti tells NYLON. "I think it was probably like taking a break during the pandemic and really stepping back and, and reflecting on like, why, where, when, what are we doing? Why are we doing it? What is our purpose? A lot of journeying inside and then taking that step away to reflect and be like, this is what I want."
Tambor features Colombian singers from the Colombian Caribbean coast. Moretti scoured record stores all over Bogotá and Medellín to dig for samples and find musicians to collaborate with.
"It was really beautiful to tell stories through the songs that I selected as a DJ," Moretti says. "But now, I'm really writing these stories and sharing other people's stories with the world."
Tambor is out November 2023.